Jesus is Lord!

Welcome to our site
Jacksonville Theological Seminary
Milledgeville Facilitator & Alumni President
Dr. Terry Lee Edward Stair, Sr.,
(478) 452-1721
Declaring His Name
A Message From The President
Dr. Harold Vick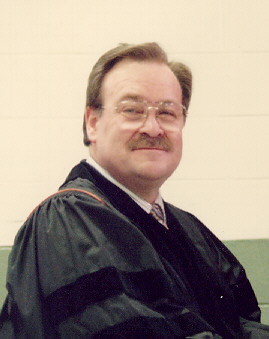 Our courses are centered on the Bible, which we believe to be the Word of the Living God . Our endeavor is to create a hunger for His Word and a proficiency in the declaration of the Gospel through proper communicative skills. Our study of Education, Psychology, and Theology will give a strong foundation from which the Gospel will be proclaimed. Like you, I am a servant. I hope that you will let us be of service to you.
Dr. J. Harold Vick
President

| | | |
| --- | --- | --- |
| Biblical Studies | Christian Education | Christian Education |
| None Offered | Christian Counseling | Christian Counseling |
| None Offered | Bachelor of Divinity | Master of Divinity |
| None Offered | Bachelor of Theology | Master of Theology |
Doctorate Degree
Christian Education
Christian Counseling
Divinity
Theology
INTERDENOMINATIONAL* HOME STUDY* LIFE EXPERIENCE CREDITS
J.T.S. is accredited by the National Accrediting Agency for Private Schools (NAAPS)
JTS has authorization to grant degrees by the Florida State Board of Independent Colleges
and Universities under section 246.083 (1), Florida Statutes.
Call or e-mail for prices and information!!!
If you are interested and desire more information call or E-mail me.


You are visitor
[Download Application] [Download Catalog Soon!]
[Testimonal Page]
[Alumni News]

[Please visit the Church I Pastor and see what God is doing.]
[Enjoy your visit]