Hero
The Scroll
July 4, 2009 A.D.
When I was very young we did not do the fireworks thing, but as I grew I began to see what I had missed all those years.I remember one year we were going to north Georgia and we came upon a small town with bands, parades and hotdogs. It was a small town celebration and it brought tears to my eyes to see the patriotism that is so missed today.Many times I have gone to see the fireworks and watched the eyes of the little ones and seen them get frightened by the noise; it is during those times that we can be thankful that we have not seen a war here in our homeland. We have had many years of freedom yet most the world still waits to have the freedom that all men deserve.I was moved the other day when I heard of the girl in Iran who gave her life for freedom. We, too often, take for granted what we have and are not filled with awe at the price some have paid for us.Maybe this year you will buy a flag and go put it on a hero's grave and remember that they never got to have a family or grow old; make sure that the life they have given to you will not be wasted. We should, also, never forget that our forefathers gave us a freedom to practice our faith without fear of persecution and that most people in other counties envy us and our freedom. All of this made me think about how blessed we are in the land of the free and the home of the brave.God has given us so much and so many graces that it would take a lifetime to enjoy them all, so let's make this Fourth of July a day of celebration and remembrance.Happy Fourth of July to all!
"Therefore submit yourselves to every ordinance of man for the Lord's sake, whether to the king as supreme, 14 or to governors, as to those who are sent by him for the punishment of evildoers and for the praise of those who do good. 15 For this is the will of God, that by doing good you may put to silence the ignorance of foolish men— 16 as free, yet not using liberty as a cloak for vice, but as bondservants of God. 17 Honor all people. Love the brotherhood. Fear God. Honor the king." 1 Peter 2: 13
~For His Glory, KC
***********************************************************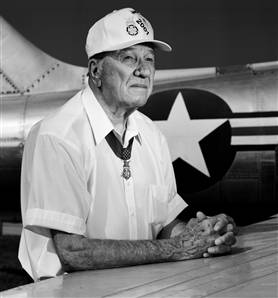 You're a 19 year old kid. You're critically wounded, and dying in the jungle in the Na Drang Valley , 11-14-1965, LZ X-ray , Vietnam . Your infantry unit is outnumbered 8 - 1, and the enemy fire is so intense, from 100 or 200 yards away, that your own Infantry Commander has ordered the Medi-Vac helicopters to stop coming in.
You're lying there, listening to the enemy machine guns, and you know you're not getting out. Your family is 1/2 way around the world, 12,000 miles away, and you'll never see them again. As the world starts to fade in and out, you know this is the day.
Then, over the machine gun noise, you faintly hear that sound of a helicopter, and you look up to see an un-armed Huey, but it doesn't seem real, because no Medi-Vac markings are on it...
Ed Freeman is coming for you. He's not Medi-Vac, so it's not his job, but he's flying his Huey down into the machine gun fire, after the Medi-Vacs were ordered not to come..

He's coming anyway.
And he drops it in, and sits there in the machine gun fire, as they load 2 or 3 of you on board.
Then he flies you up and out through the gunfire, to the Doctors and Nurses.
And, he kept coming back.... 13 more times...... And took about 30 of you and your buddies out, who would never have gotten out.

Medal of Honor Recipient, Ed Freeman, died last Wednesday at the age of 80, in Boise , ID .......
May God rest his soul.......
I bet you didn't hear about this hero's passing, but we sure were told a whole bunch of crap about Michael Jackson.

Medal of Honor Winner
Ed Freeman!
Posted by KC at 12:01 AM EDT
Updated: Friday, 21 August 2009 12:54 AM EDT